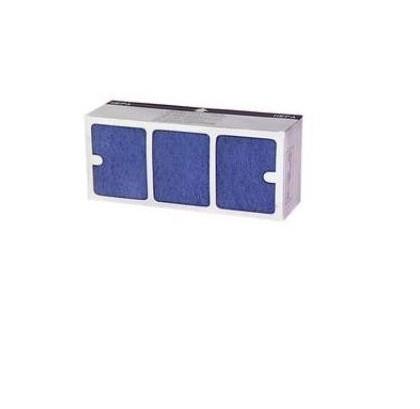 HF300C HEPA & Activated Carbon Filter (Old)
HF300SF
Spare replacement HEPA / Activated Carbon air filter cartridge for Heaven Fresh Multi-Tech HF 300C (XJ-3000C) Air Purifier.
This high performance HEPA filter utilizes multi-functions 3 layers filter material to remove dust, odor, smoke and many other airborne pollutants at an excellent dust collection rate of up to 99.97%. It effectively filter super fine particles up to 0.3µm in size.
Thick filter provides up to 2 years of service life!
NOTE: Customers who bought the unit before Oct 2011will have a thicker HEPA filter as TiO2 filter was not included in the unit at that time. Customers are recommened to go for the upgraded version of HEPA filter that will allow the addition of TiO2 filter. For those who choose to keep the original setting they may buy this filter as it is thicker and you don't need a TiO2 fitler, while using this filter.
Free DPD Delivery.
VAT Included.