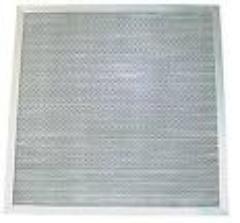 HF380 / HF380A Photocatalytic (TiO2) Filter
HF380PH
TiO2 (Photocatalytic technology) effectively destroys pollutant gases and micro-organisms.

The filter frame houses titanium dioxide in a non-woven fiber media. An ultra-violet light source in front of the filter initiates the Photocatalytic process.

Harmful gases such as toluene, nitrogen and sulfur dioxides are eliminated and any micro-organisms trapped by the filters are destroyed. The  self-regeneration of the titanium dioxide by the photo-catalysis process ensures a long filter life.
Free DPD Delivery.
VAT Included.