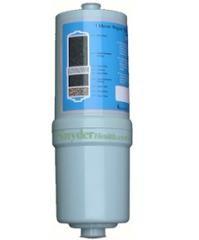 Replacement AK-900 - Cleaning Filter
AK900CF
Cleaning filter cartridge for Heaven Fresh AquaCharger Filter Water Ionizer.
Manufacture recommends to clean the unit every 12000L or when the following situation occurs:

1. When whitish floating substances are found in the alkalized water.

2. When the water output declines significantly

3.When the pH of alkalized water drops significantly.
Free DPD Delivery.
VAT Included.