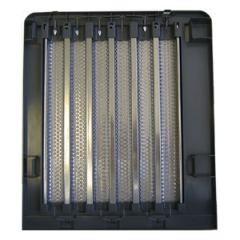 HF280 Dust Collection Grid
HF280DC
Electrostatically-charged dust collection grid traps
particles & pollutants like a magnet. Simply wipe clean when dirty.

Washable Dust Collector Plates.
The electrostatically-charged dust collector grid traps particles and
pollutants like a magnet. This is similar to Friedrich C-90A, which
is Consumer Reports' top-rated air purifier. Unlike the C-90A, the
Intelli-Pro has multiple other leading technologies.
Free DPD Delivery.
VAT Included.