Redmond RMC-M110E Electric Pressure Cooker and Multi Cooker in One
RMC-M110E
The RMC-M110 can be both a pressure cooker and multicooker so users can choose one of 55 programs. The unique function in this multicooker is that is has the option to both shallow and deep fry. Popcorn and Game (for tough or large cuts of meat) mode are available as is a Multichief mode to adjust the time and temperature. For added safety, the device features a multilevel safety protection system against possible overheat or too much pressure.
39.00     
|
     VAT Included     
|
     Free DPD Delivery
Scroll Down to Buy
The device may be used as a multicooker to cook under normal pressure with the lid either open or closed.
The Electric Pressure Multi Cooker Redmond RMC-M110E is a unique model, which ideally combines functions of a powerful pressure cooker and an innovative multi cooker. The main feature of this kitchen appliance is the "CHIEF-COOK" mode, which allows setting the cooking time. The RMC-M110E comes equipped with 55 cooking programs and 4-level protection system, which guarantees absolute safety and reliability of pressure cooker operation. Popular programs include CHILI - for cooking different bean dishes, SLOW COOK - a special mode for stewing and slow cooking at low temperatures, POPCORN - for making home-made popcorn, FRY, STEAM, SAUTE, BAKE and the others.
Cooking in this pressure cooker is a fair pleasure - sophisticated and healthy dishes are cooked quickly and easily. This handy device easily replaces several over-priced appliances and also saves space in Your kitchen.
Using the Redmond RMC-M110E as a pressure cooker will help you to cook vegetables, meat, fish, soup, and other meals while preserving mineral and vitamin content of the food. The locked position of the steam valve causes pressurization and maintains high pressure throughout the whole process. The water starts boiling and producing steam at a temperature higher than 100°C which considerably shortens the time and helps to preserve minerals and vitamins in the food. Cooking under high pressure limits the access of oxygen, preserving the useful properties of the meal.
On the other hand, REDMOND RMC – M110E may be used as a Multi Cooker to cook under normal pressure.
PRESSURE COOKING:
REDUCES COOK TIME BY HALF RETAINS VITAMINS, COLOR and FLAVOR!
SPECIAL FUNCTIONS
---
This function automatically activates at the end of the cooking program and keeps a meal warm for 8 hours. Preliminary disabling Keep Warm feature is essential if the dish is cooked at low temperatures, doesn't require reheating and it also helps to reduce power consumption.
The "POPCORN" program is a unique feature of the multi-cooker. Thanks to it you can quickly and easily make crispy popcorn at home in a matter of minutes being sure of its quality.
Sterilization is a thermal processing of dishware with hot water or steam, as a result of which all microorganisms are killed. Baby bottles, pacifiers and utensils for storing home-made canned goods should be sterilized. 
PROGRAMS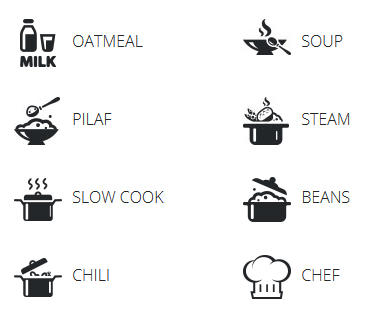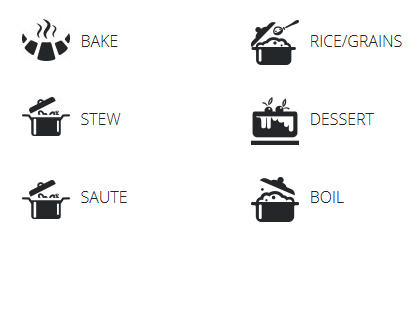 Included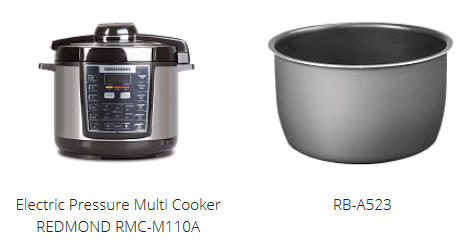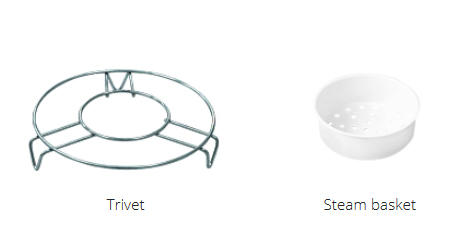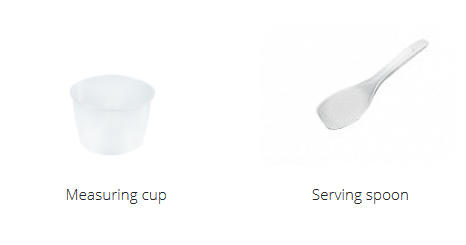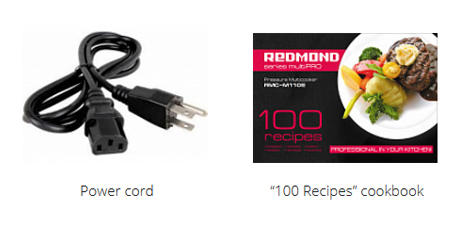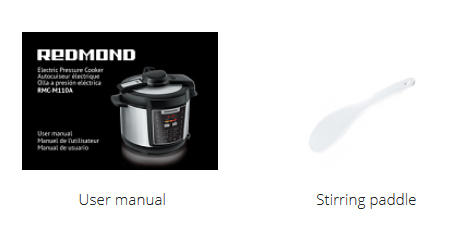 SPECIFICATIONS
---
Bowl Capacity: 5 Qt / 4.8 L l
Power Input: 900 W
Voltage: 120 V, 60 Hz
Display: LED
Removable steam valve: yes
Removable inner lid: yes
Number of programs: 14 programs (14 automatic)
KEEP WARM function Yes, up to 8 hours 
REHEAT function Yes, up to 8 hours 
 TIME DELAY function Yes, up to 24 hours 
 Warranty: 2 Year Limited months 
VAT Included     |     Free DPD Delivery